COMEDK 2023 Preparation Tips: The very popular state level engineering and medical entrance exam conducted in the state of Karnataka is COMEDK. The full name stands for the Consortium of Medical Engineering and Dental Colleges of Karnataka.
The exam is for the candidates who are willing to take admission for the Engineering and Medical courses affiliated by the COMEDK. The exam score is accepted by more than 150 engineering colleges and 12 medical colleges along with 25 dental colleges across the state of Karnataka.
To all those students preparing for any of the courses of their choices, here through this article we are providing you all tips on How to Prepare for COMEDK UGET.
COMEDK UGET || COMEDK UGET Application Form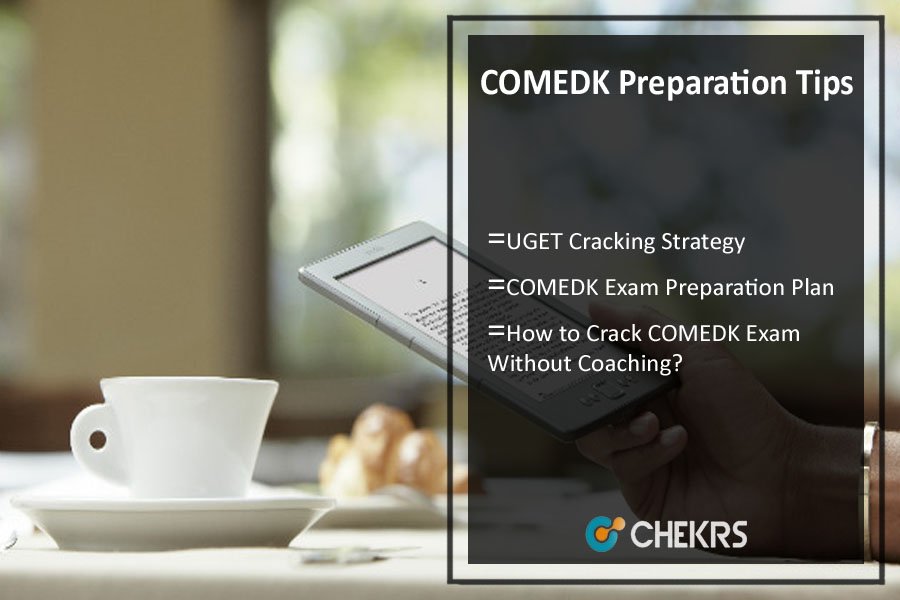 COMEDK 2023 Preparation Tips
Start With Exam Pattern
Starting with the exam pattern doesn't mean just to understand it and follow it in tests. Rather, if you implement it in every bit of your study plan. We suggest students that study in a way that every day you are learning some topics to get marks out of them. This analysis of the topics will be a great help.
Students can take a look at the exam pattern mentioned below for engineering and medical courses-
Offered Course
Subjects Included
No. of Questions
Duration
Total Marks
Engineering Course
Physics

Chemistry

Mathematics

 60 (Each)

180 (Total)

3 hours
180
Medical and Dental Course
Physics

Chemistry

60 (Each)

120 (Total)

2 hours
120
Biology

English

60/30 (Bio/Eng)

90 (Total)

1 hour 30 mins
90
COMEDK 2023 Preparation Tips: Make A Plan
The preparation of the exam is no less than planning a journey. In the journey of preparation, you need to be very attentive to the study plan you might be making for your exam. To begin with, analyze your strength and weakness. You might be good at any one subject but weak in others. The other important Tips to Prepare for COMEDK will be that after analyzing, make a study plan that can help you focus more on your weaker sections while equal time to all other subjects can also be given.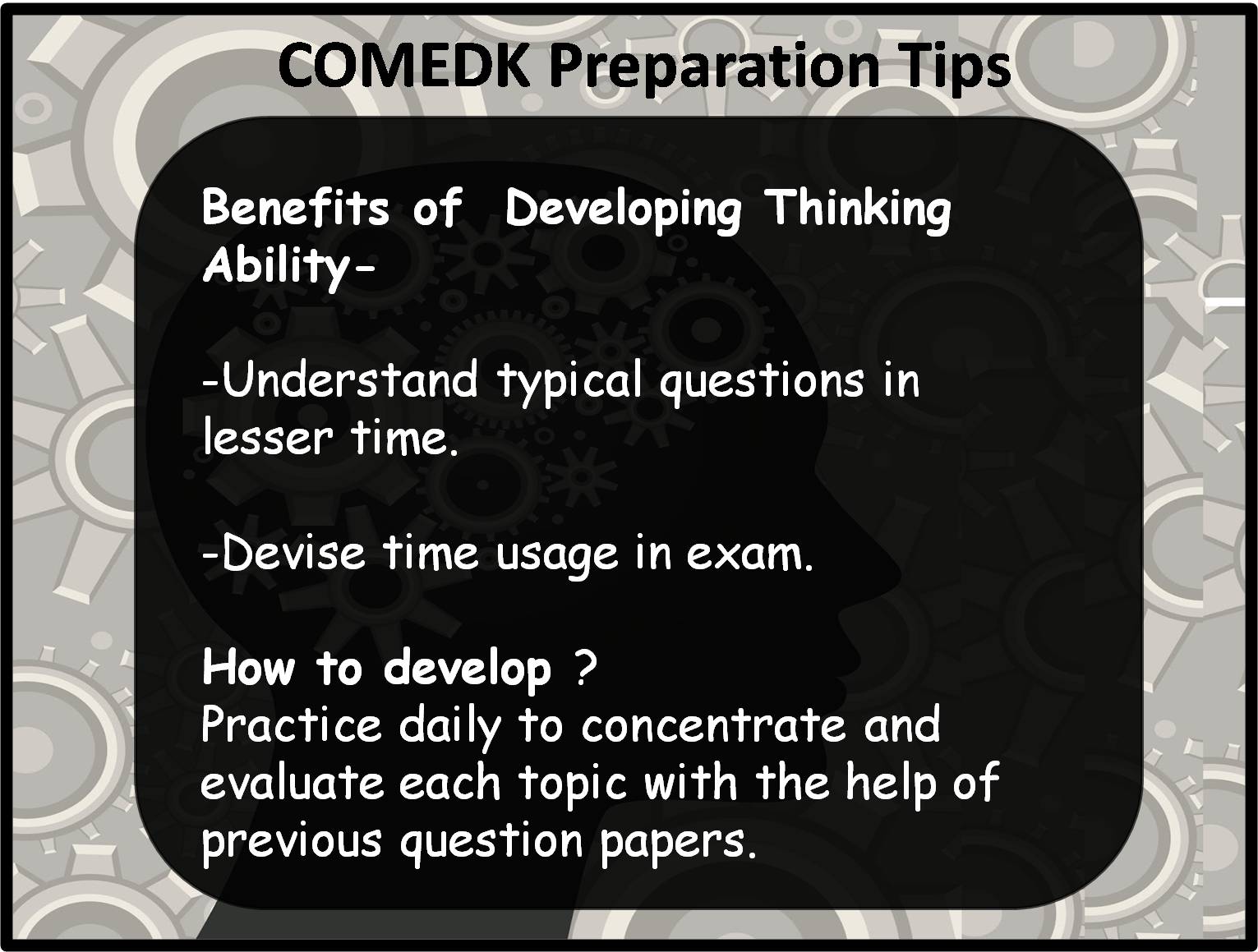 Develop Judging Ability
The next step you need to take towards the preparation of the exam is to develop the judging ability. The judging of the difficulty level of the questions right from the preparation time will prove to be a great help for all those who have been looking for the COMEDK Preparation Tips.  With this skill, t becomes easier for all of you to divide your time on the questions that require more time.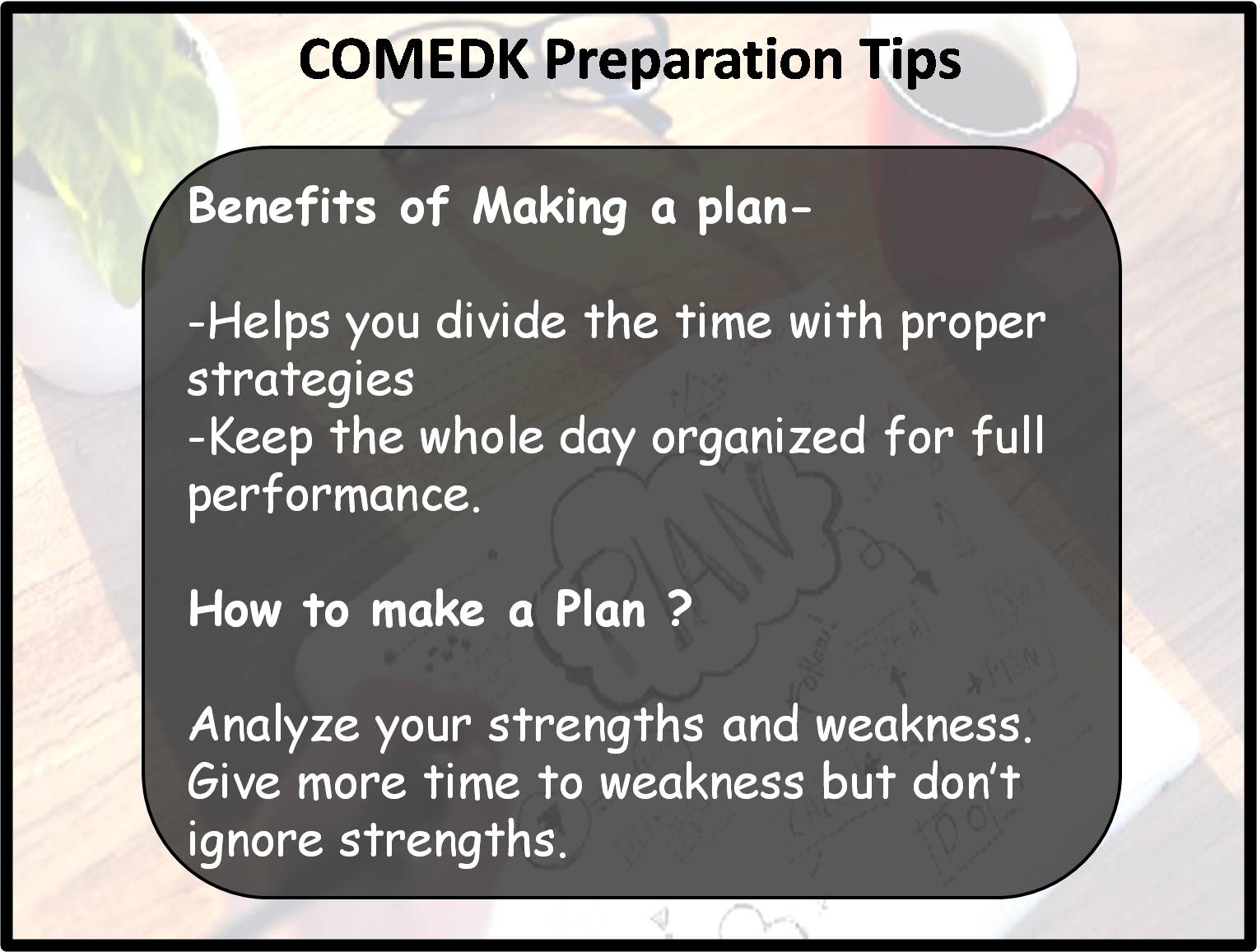 COMEDK 2023 Preparation Tips: Preserve the Last Days
The last time i.e. just a few days before the exam is very important for every student. Whether you have started your preparation a few days ago or months ago don't use those last days to pick up any topic which has been left. The core idea of the COMEDK UGET Preparation Tips is that try to recall the topics you have studied earlier and strengthen them for performing in the exam.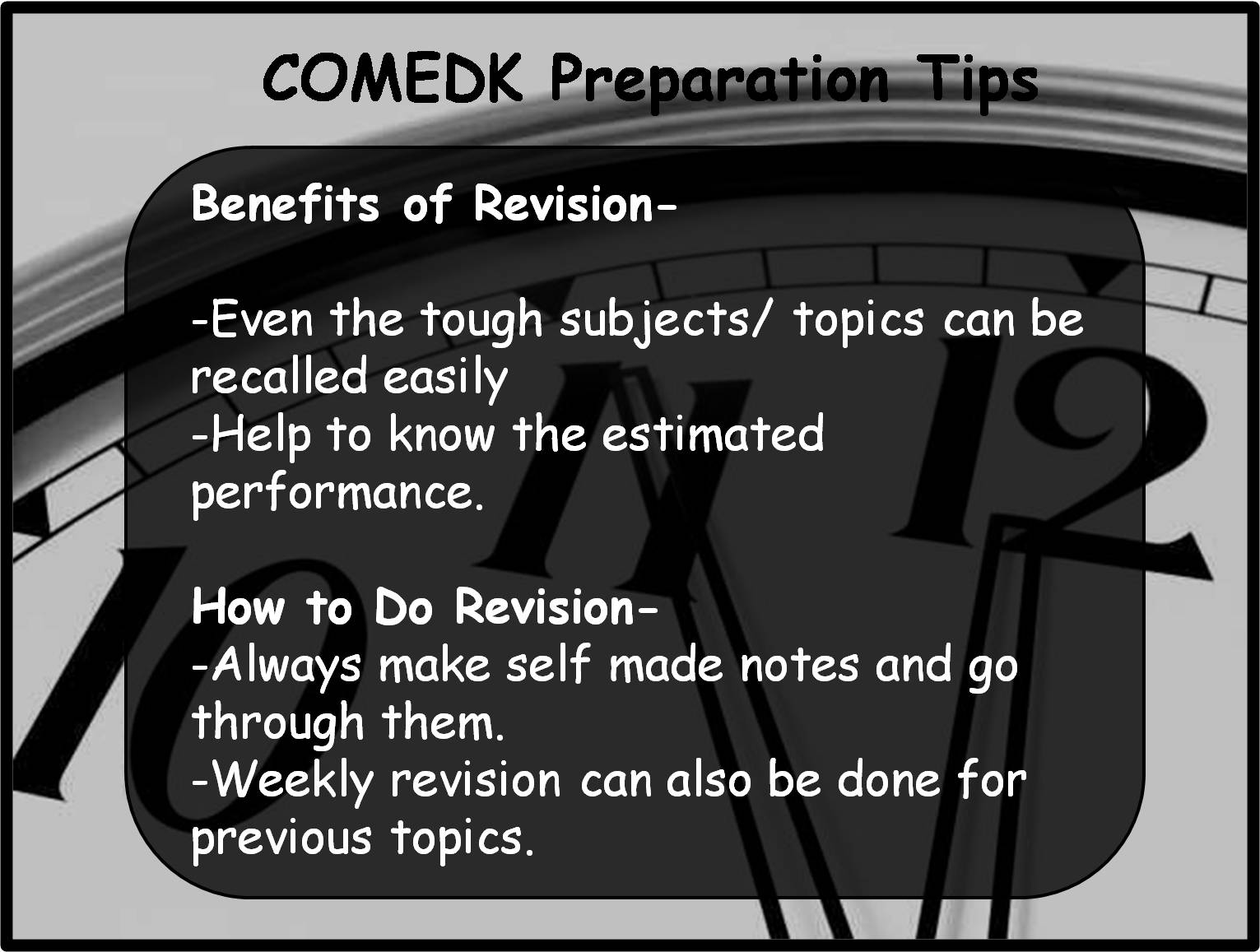 COMEDK 2023 Preparation Tips: Keep Calm
Above all, the only thing that is more important is your mental health. Until and unless you can keep your nerves calm it is impossible to understand, learn and perform well in the exam. If you want to know How to Score High in COMEDK, then the most effective strategy is to be calm and quiet throughout the phase to make sure that you can give the best in the test.