ICAI New Syllabus 2017-18 (आईसीएआई न्यू साइलेबस): The Institute of Chartered Accountants of India has released the new syllabus for CPT, IPCC, CA Final. The students can check the ICAI New Curriculum 2017 here. We have provided a direct link for the downloading of the pdf of the syllabus. The CA CPT Latest Syllabus 2017 includes new topics and the partition of the marks. The new syllabus is implemented from 1st July 2017. The President of ICAI official announcement for the syllabus after the GST.
Scholarships 2017 || University Result 2016-17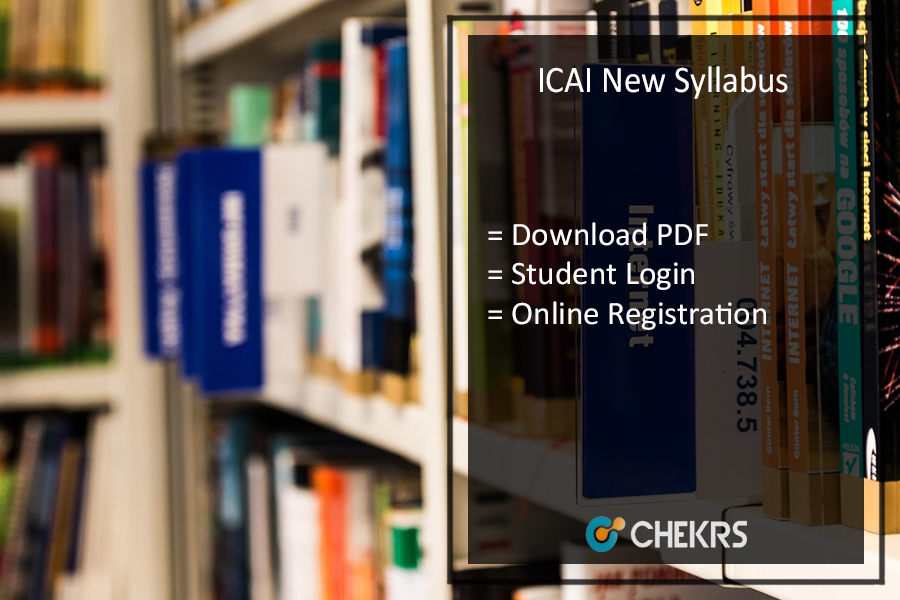 ICAI New Syllabus 2017-18
The students who have applied for the online registration of IPCC, CPT and CA CPT, they can check the CA CPT New Syllabus 2017 Pdf which is given below. the aspirants will be able to study in the proper manner with the help of the new syllabus. the authorities released the ICAI New Scheme on 1st July. The new syllabus was released a few days back but the official announcement was made on 1st July. The students who want to register for the ITT, GMCS, OC programmes they can check the below-given procedure for the ICAI Registrations 2017.
ICAI Online Registration 2017
The students have to complete the ITT online registration 2017 before the due dates., The authorities have opened up the ICAI Student Login 2017 link for the submission of the online forms. The students have to follow few steps for the submission of the ICAI GMCS Online registration 2017. The students can perform the applications on the official web portal of the board.
Steps to Apply online for ICAI OC registrations 2017.
The students have to open the online registration site of ICAI.
Then they are required to read all the instructions carefully.
Now click on the login option.
Register yourself for being a member.
Now login with that registered id and password.
Fill all the details in the registration form.
Attach the scanned copy of documents, photograph and a signature with the form.
Pay the required fee and submit the form.
Download the generated copy and also take a print out for future purposes.
ICAI Online Registrations (OC, ITT, GMCS): Apply Here
ICAI ATS Syllabus 2017: Click here
Revised ICAI Syllabus 2017- For CA, IPCC, CPT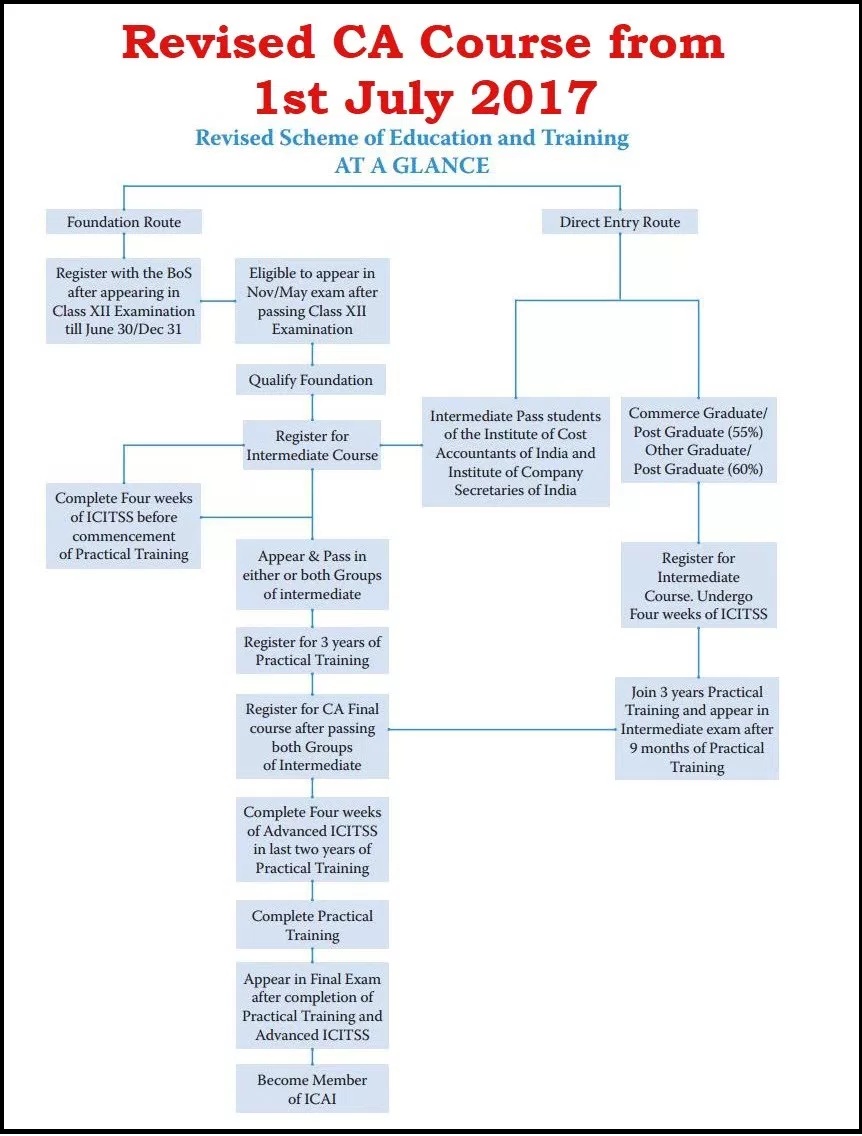 ICAI New Syllabus 2017 Pdf Download
| | | |
| --- | --- | --- |
| Paper 1 | Principles and Practices of Accounting | 100 Marks |
| Paper 2 (Part I) | Mercantile Laws | 60 Marks |
| Paper-2 (Part-II) | General English | 40 Marks |
| Paper 3 | Business Mathematics Logical Reasoning and Statistics | 100 Marks |
| Paper 4 | Business Economics & Business and Commercial Knowledge | 100 Marks |
CA IPCC Revised New Syllabus
| | | |
| --- | --- | --- |
| Paper 1 |  Accounting |  100 Marks |
|  Paper 2 |  Corporate and Other Laws |  100 Marks |
|  Paper  3 |  Cost Accounting |  100 Marks |
|  Paper 4A |  Direct Tax Laws |  60 Marks |
|  Paper 4B |  Indirect Tax Laws |  40 Marks |
|  Paper 5 |  Advanced Accounting |  100 Marks |
|  Paper 6 |  Auditing and Assurance |  100 Marks |
|  Paper 7A |  Financial Management |  60 Marks |
|  Paper 7B |  Business Economic Environment |  40 Marks |
|  Paper 8A |  Information Technology |  60 Marks |
|  Paper 8B |  Strategic Management |  40 Marks |
CA Final New Revised Syllabus
| | | |
| --- | --- | --- |
| Paper 1 | Financial Reporting |  100 Marks |
|  Paper 2 | Strategic Financial Management |  100 Marks |
|  Paper  3 | Advanced Auditing and Professional Ethics |  100 Marks |
|  Paper 4A | Corporate Laws |  60 Marks |
|  Paper 4B | Other Economic Laws |  40 Marks |
|  Paper 5 | Advanced Management Accounting |  100 Marks |
|  Paper 6A | Financial Services and Capital Markets |  50 Marks |
|  Paper 6B | Information Systems Control and Audit |  50 Marks |
|  Paper 7A | Advanced Direct Tax Laws |  70 Marks |
|  Paper 7B | International Taxation |  30 Marks |
|  Paper 8B |  Advanced Indirect Laws |  100 Marks |