UPSEE Previous Year Question Papers: Uttar Pradesh State Entrance Examination is a popular exam conducted by Dr. A. P. J. Abdul Kalam Technical University of UP. IT provides admission into various courses and due to the quality and range of courses, candidates try their best to qualify for the UPSEE 2020 Exam. The exam will be conducted in April- May months every year. So you can complete your preparation in due dates.
UPSEE Previous Year Papers PDF will be beneficial in your preparation and also help you to test your knowledge. We are providing here some of the papers so you can use them for good.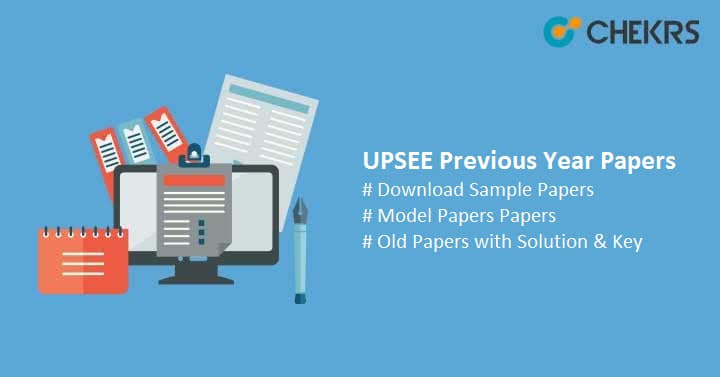 UPSEE Previous Year Papers pdf with Solution
Luckily we have found UPSEE Previous Year Papers pdf with Solution. You Can grab them from the below table. Papers are in different sets so choose as per your need. Use Papers having a solution and Answer key to test your preparation. We have provided UPSEE 2018, 2017, 2016 Papers here we are also in search of more papers of the Year 2018. Hope We will find them.
UPSEE Question Papers PDF: Preparation Tips
First of all, candidates need to complete the UPSEE Syllabus and observe the exam pattern. Candidates also need to do the regular Revision.
After completing the syllabus, download all the UPSEE Previous Year Question Paper with solution, sample paper and Solve them one by one.
Now check your Answers and response time.
If you are having the problem in any particular topics mark them and prepare them again. Also, don't stop regular revision.
Candidates also have to take care of their health.
They have to eat well and take proper rest.
Syllabus gives equal time and importance to all the parts of the syllabus.
Do all the preparation using the quality books.
So, In this Article, we have provided some UPSEE Previous Year Paper with Solution. We hope you will find this article and UPSEE Papers helpful. We are still in search of some papers of the year 2018 We will add them to the table. Don't forget to check our separate article on UPSEE Admit card. Good Luck. Keep Visiting.
Official Website: UPSEE Previous Year Question Papers