Assam CEE Previous Question Papers: All the interested candidates can get admission through Assam CEE 2024 in engineering courses. Assam CEE is a state level exam but it is very popular, It is being conducted by the Assam Science & Technology University (ASTU). It provides admission into various colleges and institutes located in state Assam.
Due to its importance, we tried to help candidates in their Preparation for Assam CEE 2024. We have collected some Assam CEE Sample Papers, Previous Papers and providing here without any cost.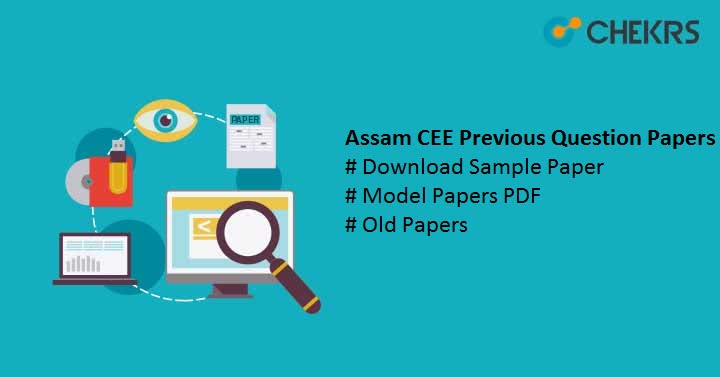 Assam CEE Previous Question Papers Download
The Exam is being conducted in the month of April every year. Even after 4-5 months papers of the exam has not been available on the web, not a single official sample paper. So we don't have the latest Assam CEE Previous Question Paper but still, we arranged one paper from the Year 2014.
There are no papers available after the above, but still, we are trying our best to find out more.
Download Assam CEE Sample Paper
The Syllabus will cover subjects and topics from 11th and 12th class. Thus you can consider papers which covers similar topics and subjects. To help you out in this situation we have already collected some papers which are considered as Assam CEE Papers of 2013 and 2012. But These papers are covering almost all the subject and topics. You can download them from below the table.
Preparation Tips: Assam CEE Previous Question Paper
In the case of Assam CEE, we are suggesting you go with the official syllabus first and then move to these papers.
After completing the syllabus Download these Assam CEE Previous Papers and start solving them.
After solving the papers you will observe the time required and efficiency. You will also observe the part of the syllabus, in which you need to work.
So Prepare those topics again and do the regular revision.
That's it guys, for today. We will keep this post updated according to the new find, however, it is harder than the search of any hidden treasure, but still, we will try to find out more. So keep visiting. Good Luck.
Official Website: Assam CEE Question Papers